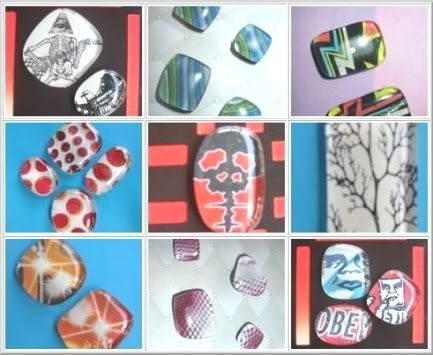 My magnets have a lot of love going into them!!!
First, I fire multiple pieces of clear to form very large cabochons instead of just tiny marbles.
I then select an image to glue to the glass, when it drys I attach a plastic canvas sealing the artwork in and preventing water damage.
Then comes the super duper large magnets so these babies will stay right where you want them!
If you have any specific artwork you would like to see behind glass, just let me know! I can create just about any shape or size you'd like.
You can view all of my magnets
Here!